Cutler Bay Security Class D License Course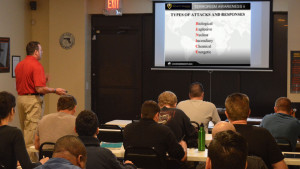 Register with Security Training Group's academy in Cutler Bay for the most effective and engaging Class D licensing course around! To function as a security professional of any type in the state of Florida, you must first certify and earn your
Class D
security license. After taking our security course, students will exceed state standards as a high quality security professional ready for any possible situation they could face in their future careers. We also offer employment assistance to our students, with top companies sending recruiters 
into 
our classes to hire students before they even graduate. The name Security Training Group means 'world class security' to companies in Cutler Bay, a name our graduates are proud to have on their resumes.
Sign up for Cutler Bay's Security Training Discounts!
Learn About Our Security Courses in Cutler Bay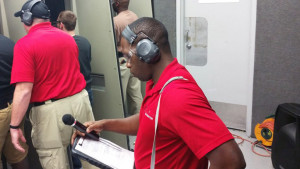 At our academy, we are happy to help students receive whatever security licensing they seek- a Class D security license,
Class G
security license, or simply a certificate to earn your concealed carry license (CCW). Enroll for the finest unarmed or 
firearms training
in the area, where our licensed instructors will guide you through safety, security, responsibility, and more. We want our graduates to find comfortable employment, but we need for each of our students to be masters of safety and security before they receive their certification. Our training procedures make us unique; no other Cutler Bay academy can match Security Training Group's quality security training. 
You can always call our Cutler Bay
security training school
for further information about our Class D and Class G license courses, price questions, or any inquiries you may have about our academy.
Security Training Group offers classes to Cutler Bay, along with 
Miami
,
Pinecrest
,
Kendall
,
Miami Beach
, 
Doral
,
Homestead
,
Tamiami
,
Palmetto Bay
,
Hialeah
,
Miami Gardens
,
North Miami
,
Coral Gables
, 
Aventura
,
Miami Lakes
, and
Opa-Locka.
Security Training Group 
Location
The Security Training Group
7100 Pines Blvd Suite 25
Pembroke Pines, FL 33024
954-637-3079
Hours
Monday 8AM–6:30PM
Tuesday 8AM–6:30PM
Wednesday 8AM–6:30PM
Thursday 8AM–6:30PM
Friday 8AM–6:30PM
Saturday 8AM–6:30PM
Sunday 8AM–6:30PM