Security Training Group's Opa-Locka Academy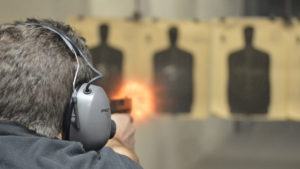 In Opa-Locka and its surroundings, the Security Training Group continues to offer the finest security training courses for security professionals. The curriculum of our security courses meets, and far exceeds state standards when it comes to safety and security. Our course is designed intelligently, keeping in mind the real-life challenges/situations security professionals face on the job, continually being updated to show local stories so our students can see how they will interact with their surrounding. When it comes to security training, students should take no chances in quality or detail- the high quality security license training (both unarmed Class D and armed Class G security licensing) is only truly found in the Security Training Group and our instructors.
Sign up today for Opa-Locka Security Course Discounts!
Opa-Locka Security Training Course Information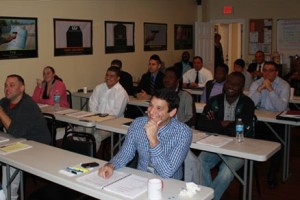 Students planning to make your future in the security industry should consider the benefits to the different courses offered, whether students wish to focus on the opportunities of unarmed security training, or if they'd like to train in-depth with our licensed firearm instructors. For more details, please call us any time to ask any questions about our academy, our security courses, or anything else you need! 
Graduates of Security Training Group surely know about our job placement program, that works to further ensure that you enjoy a healthy and successful career in the security industry. Many of the biggest Florida security companies send recruiters into our classes to recruit our students before they manage to finish the course, because these companies know how excellent graduates of the Security Training School can be. There's no substitute for the quality training we offer.
Our services are available to those in Opa-Locka, as well as residents of Miami, Hialeah, Miami Gardens, Miami Beach, Kendall, Homestead, North Miami, Doral, Coral Gables, Cutler Bay, Aventura, Miami Lakes, Tamiami, Palmetto Bay, Pinecrest.
Call Us 954-637-3079
Security Training Group 
Location
The Security Training Group
7100 Pines Blvd Suite 25
Pembroke Pines, FL 33024
954-637-3079
Hours
Monday 8AM–6:30PM
Tuesday 8AM–6:30PM
Wednesday 8AM–6:30PM
Thursday 8AM–6:30PM
Friday 8AM–6:30PM
Saturday 8AM–6:30PM
Sunday 8AM–6:30PM