Security Courses in Hialeah, Florida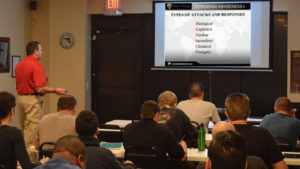 The Security Training Group in Hialeah provides security training for individuals seeking to enter into the security industry. If you want to function as a security professional in Hialeah, our security training school is the best place for you to begin your journey. At our security school, we don't simply train students for the safety and security of the industry, but we also help them gain every employment opportunity available.
Security Training Group continues to be recognized as the highest quality security training facility in the state, with a staff of experienced instructors who assist students in gaining their security licenses. Whether you are interested in obtaining an unarmed class D security license or getting the firearms training for an armed G class security license, our academy will accommodate your needs. Our licensed instructors are engaging, each either a military veteran or prior law enforcement, with real life experience to give you insight to the world of security.
Unlike many security schools in the area, the Security Training Group offers Hialeah residents job placement opportunities after completion of our security guard training, assisting students in gaining immediate employment with top companies in the area either as armed or unarmed security professionals.
Sign up today for Security Training Courses; ask about bundle discounts!
Why come to the Hialeah Security Training Group?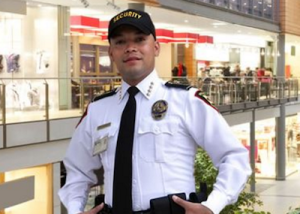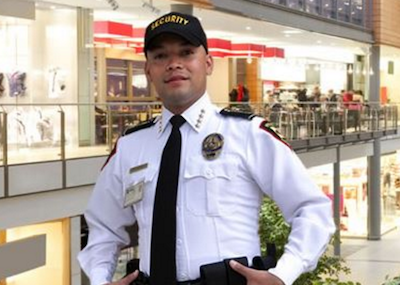 As the #1 security training school, the Security Training Group promises its students everything they need to excel in their future, wherever it takes them. With our experienced staff of instructors, our practical emergency training, in-depth and hands-on firearm training (the only such course in the state!), and schedule accessibility, we are confident that we offer the best services to Hialeah. We promise to assist every student, no matter what your training needs are.
Whether you have ten years experience in the field or are curious to step into a new career path, we at the Security Training Group can give you the security training you need to become the best security professional in Hialeah. Take your first step towards a secure future in the booming field, call us to sign up for one of our security courses today!
We continue to provide our services to residents of Miami Gardens, Kendall, Miami Beach, Homestead, North Miami,  Pinecrest, Doral, Coral Gables, Tamiami, Cutler Bay, Aventura, Miami Lakes, Opa-Locka, and Palmetto Bay. 
Security Training Group 
Location
The Security Training Group
7100 Pines Blvd Suite 25
Pembroke Pines, FL 33024
954-637-3079
Hours
Monday 8AM–6:30PM
Tuesday 8AM–6:30PM
Wednesday 8AM–6:30PM
Thursday 8AM–6:30PM
Friday 8AM–6:30PM
Saturday 8AM–6:30PM
Sunday 8AM–6:30PM