Doral Firearms Training Course & Licensing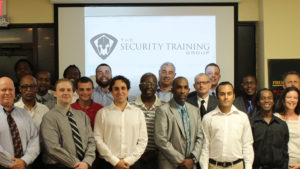 Welcome to the Security Training Group, Doral. Since 1998, The Security Training Group has been offering the best security training courses to Floridians looking to build a strong career in the security field. Offering the best security training in the state isn't enough for us- we at S.T.G. also continue to offer job placement within our training courses.
Our academy in Doral provides security training for students looking to work in unarmed security or those interested in taking firearm training. Regardless of which part of the security industry you wish to be part of, the instructors at Security Training Group will give you ample instruction and training to become a highly trained security professional. Our instructors are all experienced in the field, either as law enforcement or military, and bring fresh insights to students that no other academy can offer. Our courses are the stepping stone to becoming a responsible security professional.
Sign up today for Doral Security Training Discounts!
Benefits of Our Doral Security License Training 
After years of service across Florida, the Security Training Group has gained its strong reputation and credibility for our students' attention to detail, honesty, and integrity. We ensure that all of our graduates function as the top security professionals in the industry, having received the top security training courses in the market.
Doral Armed Security Classes & Firearms Training
At our sec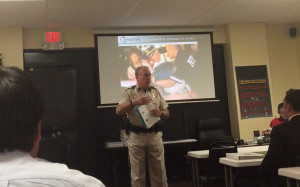 urity school, we work with a range of students, from beginners to advanced marksmen; we provide each of our students with proper guidance and individual instruction so that everybody improves to an expert level before they reach the proficiency test on the live range. Our firearms instructors are ready to assist all students acquire effective marksmanship, focus on firearm safety, and understanding of the important responsibilities that come with handling a firearm on a personal or business level. 
We consider safety and security to be our highest priorities at the Security Training Group and ensure that all of our students are confident and prepared to enter the security industry with excellent training. Feel free to contact us at any time if you have questions, we are always happy to speak with prospective, current, or past students to help them in their journey through the security field!
Our services are available not only to residents of Doral, but also to those that live in Hialeah, Miami Gardens, Miami Beach, Kendall, Homestead, North Miami, Doral, Miami, Coral Gables, Cutler Bay, Aventura, Miami Lakes, Pinecrest, Opa-Locka, Tamiami, and Palmetto Bay. 
Security Training Group 
Location
The Security Training Group
7100 Pines Blvd Suite 25
Pembroke Pines, FL 33024
954-637-3079
Hours
Monday 8AM–6:30PM
Tuesday 8AM–6:30PM
Wednesday 8AM–6:30PM
Thursday 8AM–6:30PM
Friday 8AM–6:30PM
Saturday 8AM–6:30PM
Sunday 8AM–6:30PM