Security School in Miramar Florida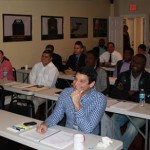 The Security Training Group (STG)  is your #1 pick for the security classes in Miramar Florida. We offer the security license training weekly at our security school. The state requires security officers to have the required licenses to work unarmed and armed security. Many students and companies choose our security guard school to obtain the state security licenses. We offer a great job assistance program to our students with local companies seeking to hire our students. Learn more today about ours security courses and start working in private security today.
Call Us Today 954-637-3079
STG Security Training School Mission
STG mission is to deliver high quality security guard classes to prepare our students to work in the security service industry. Security officers must be prepared to deal with the public, emergency procedures and have the ability to write detailed reports. Our security school will prepare you with those skills. Our training school is minutes away from the City of Miramar Florida in Pembroke Pines.
Security Class D License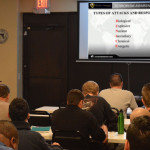 The security guard training is a 40 hour program that we offer in 4 days. We offer the security D license course as Day 1-Day 4. Students will test at the end of each day and we work with our students schedules in case of an emergency where they can make up the required training they missed. Our classes prepare our students with the following classes: Report Writing, Terrorism, CPR & AED, Emergency Procedures, Access Control, Fire Watch, Investigations, Customer Service and much more. Become a security professional and train at the best security training school in Broward County.
Security Classes Schedule
Monday-Thursday 8am-6:30pm
Firearms Training for Class G Security License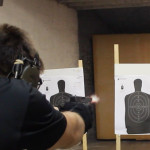 STG armed security training is second to none when it comes to firearms training. The state requires 28 hours of professional firearms training classes to become an armed security or private investigator. Students will learn firearms safety, marksmanship, mechanics, malfunctions and we will prepare officers for the state range qualification. Our course also includes the concealed weapons license. Learn why we are the best firearms school in the state.
Firearms Class G Schedule
Friday-Sunday 8am-6:30pm
Location
7100 Pines Blvd Suite 25
Pembroke Pines, FL 33024
STG Miramar Florida Hours:
| | |
| --- | --- |
| Monday | 8AM–6:30PM |
| Tuesday | 8AM–6:30PM |
| Wednesday | 8AM–6:30PM |
| Thursday | 8AM–6:30PM |
| Friday | 8AM–6:30PM |
| Saturday | 8AM–6:30PM |
| Sunday | 8AM–6:30PM |
Email: contact@stgroupusa.com
Directions
Click Here for Driving Directions
SECURITY D COURSE
The unarmed Security D Course will teach students the basic principles of security including; physical security, terrorism awareness, emergency procedures & more.
ARMED G COURSE
The Florida Armed Security Statewide Firearms Class G course will teach students firearms safety, marksmanship, firearms mechanics, and qualify you for the CCW permit.
Proudly Serving
Broward County:Pembroke Pines, Sunrise, Fort Lauderdale,  Pompano Beach, Coral Springs, Plantation, Deerfield Beach, Davie, Hollywood, Lauderhill, Dania Beach, Coconut Creek, Weston, Sunrise, Pompano Beach, Hallandale, Tamarac