Security Classes in Hollywood Florida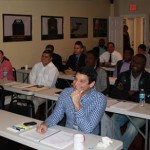 STG Security Training School Hollywood Florida, provides the required security class to obtain the Florida security license. If you are seeking employment, the security industry is growing and we assist our students with job assistance after they complete the security course. Our security training programs prepare our students with the skills needed to work unarmed and armed security services.
Call Us Today 954-637-3079
STG Security School Mission
The Security Training Groups mission is to prepare professional security officers and help connect our students with security companies hiring. Our security guard classes are held weekly in the Pembroke Pines, a few minute drive from the City of Hollywood Florida.
Security License Course for Class Security D License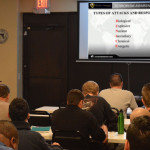 The State of Florida requires by law 40 hours of professional security guard training. The security D license is a 4 day security course that teaches students Florida Laws, Liability, Patrolling, Report Writing, Terrorism Awareness, Customer Service, Professionalism, CPR & AED, Emergency Procedures and much more. These security classes with give the offer the tools to deal with emergency situations, the public sector and everyday requirements working as a security officer.
Security Guard Class Schedule
Monday-Thursday 8am-6:30pm
Armed Security Training for Class G Security License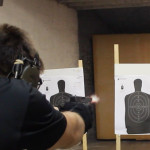 STG is the best know firearms training school in Florida. Many of our students from all over Broward County and Hollywood Florida attend our classes to receive top quality armed security training. The firearms classes are a 3 day of classroom and practical exercises preparing students for the range live fire qualification. Students who complete our program will also receive a certificate to be eligible for the concealed weapons license.
Security Firearms Class Schedule
Friday-Sunday 8am-6:30pm
Hollywood Florida Location
7100 Pines Blvd Suite 25
Pembroke Pines, FL 33024
The Security Training Group Hours:
| | |
| --- | --- |
| Monday | 8AM–6:30PM |
| Tuesday | 8AM–6:30PM |
| Wednesday | 8AM–6:30PM |
| Thursday | 8AM–6:30PM |
| Friday | 8AM–6:30PM |
| Saturday | 8AM–6:30PM |
| Sunday | 8AM–6:30PM |
Email: contact@stgroupusa.com
Directions
Click Here for Driving Directions
SECURITY D COURSE
The unarmed Security D Course will teach students the basic principles of security including; physical security, terrorism awareness, emergency procedures & more.
ARMED G COURSE
The Florida Armed Security Statewide Firearms Class G course will teach students firearms safety, marksmanship, firearms mechanics, and qualify you for the CCW permit.
Proudly Serving
Broward County:Pembroke Pines, Sunrise, Fort Lauderdale,  Pompano Beach, Coral Springs, Plantation, Deerfield Beach, Davie, Miramar, Lauderhill, Dania Beach, Coconut Creek, Weston, Sunrise, Pompano Beach, Hallandale, Tamarac