FLORIDA UNARMED SECURITY D COURSE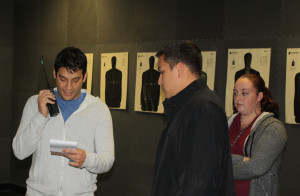 Students in the Unarmed Security D Course will learn the basic principles of security including, physical security, access control, terrorism awareness and emergency procedures.  Skill development shall include report writing, interviewing techniques, crime and accident prevention techniques.  All course materials will be in compliance with F.S. 493 and legal guidelines 5N-1.  The Certificate of Completion for successfully completing theUnarmed Security D Course will be submitted along with the Division of Licensing's Class "D" Security License Application. Graduating students who apply for, and receive the Class "D" Security Officer License are permitted to work for a licensed security agency as an unarmed security officer.
For students seeking to become armed security officers must complete the D Course to be eligible to apply for the Statewide Firearms License. The Armed Security Training is 28 hours of additional training for the G license.
SIGNUP FOR UNARMED SECURITY D COURSE DISCOUNTS
UNARMED SECURITY D COURSE COURSE OUTLINE
| | |
| --- | --- |
| Chapter 493 Florida Statutes and Chapter 5N-1, Florida Administrative Code | Terrorism Awareness |
| CPR, AED & First Aid Training | Public Relations |
| Emergency Procedures | Courtroom Procedures |
| Ethics | Fundamentals of Personal Security |
| Use of Force 776 | Interpersonal Communications |
| Liability | Professional Communications |
| Observation Techniques | Traffic Direction |
| Patrol Techniques | Crowd Control |
| Report Writing | Special Problems for Security Officers |
| Crime and Accident Scene Protection | Fire Safety |
| Interviewing Techniques | Search Procedures |
| Access Control | Introduction to Non-Lethal Weapons |
| Crime and Accident Prevention Techniques | Defensive Tactics |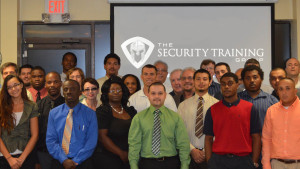 Entrance Admission Requirements
Students must be 18 years of age
No disqualifying criminal history
Security Training Program Objective
Completion of this course will prepare students entering the Security industry ensuring compliance with F.S 493 and 5N-1.
Unarmed Security D Course Length
Security D Course Costs
Registration
REGISTER
Equipment Needed

Florida Division of Licensing Offices 
The Florida Division of Licensing Regulates the Security Industry. Please contact them if you have any questions we cannot answer. Miami, West Palm Beach, Tampa, Orlando, Jacksonville