The Best Security Licensing in Tampa is The Security Training Group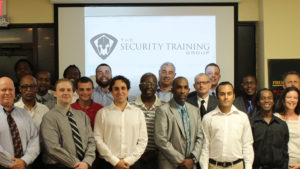 As the security industry of Tampa and St. Petersburg and the Gulf Coast of Florida continues to rapidly expand, it is more important than ever for people to find high quality security training courses. The state of Florida has strict regulations and requirements for students to earn a security license, either the unarmed Class D security license or the armed Class G security license, and many students find difficulty in finding a strong, reliable security academy. The Security Training Group is renowned as having the best Tampa security training courses, for all students regardless of their background experience. Our staff of instructors is made of veterans of the military, law enforcement, and security positions, with combined decades of experience. Mixing our continually updating and expanding curriculums with this array of real-life experience gives each of our graduates individual, hands-on attention that is tailored for their specific needs and goals. We truly believe that every Tampa Security Training Academy graduate will be safe, secure, and prepared for a prosperous future in the promising security field. Give us a call today to learn more about each of our courses and how we can help you get started on your journey.
Call Us Now for Tampa Course Discounts!
Security Training Group Location
7402 N 56th St
Tampa, FL 33617
Hours
Monday 8AM–6:30PM
Tuesday 8AM–6:30PM
Wednesday 8AM–6:30PM
Thursday 8AM–6:30PM
Friday 8AM–6:30PM
Saturday 8AM–6:30PM
Sunday 8AM–6:30PM