We Offer D and G Licensing to Hillsborough County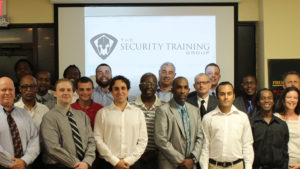 The Security Training Group (the collaborative effort of both Invictus Security & Firearms Training and S2 Safety & Intelligence Institute) has locations all over Hillsborough County for students looking to get strong security training. To work security in any way in the state of Florida, you have to get a Class D security license, and a Class G license if you're looking to work an armed security post. At our Hillsborough County Security Training Group academies, students are given intuitive and hands on learning from veterans of the military and law enforcement. By using combined decades of experience, our instructors provide real world examples and instruction by using stories from Hillsborough County itself. It is important for our students to be trained, educated, and secure in their instruction, so that they always feel safe and prepared on the job. Our graduates are all provided with job assistance and employment programs, and top recruiters from the best security companies in Hillsborough County are always at our door to hire. Contact us right away to learn more about enrolling and ask about discounts today!
Contact Us Now For Hillsborough County Discounts!
Security Training Group Location
7402 N 56th St
Tampa, FL 33617
Hours
Monday 8AM–6:30PM
Tuesday 8AM–6:30PM
Wednesday 8AM–6:30PM
Thursday 8AM–6:30PM
Friday 8AM–6:30PM
Saturday 8AM–6:30PM
Sunday 8AM–6:30PM