Security Training Group Sets St. Petersburg in Our Sights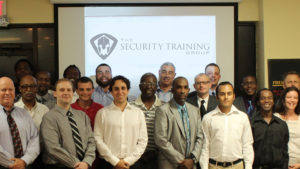 Considered the best security academy from coast to coast, the Security Training Group brings both Invictus Security & Firearms Training and S2 Safety & Intelligence Institute's qualities to a head in providing the security training courses that set students apart. At the St. Petersburg Security Training Group school, students can always expect to receive individual, hands-on training in learning the various ins and outs of the security industry. By using local examples and instructors who bring combined decades of wisdom and experience as veterans, students gain a realistic and personalized training experience as they work for their security licenses. The Security Training Group offers classes in all training and certifications a new or returning security professional could need, the basic Class D security license training and the armed Class G security license, unarmed and less-than-lethal training courses, and CPR/AED certification classes. We believe in safety and that there can never be too much training for somebody protecting the streets of St. Petersburg and the rest of Pinellas County, so each of our graduates walks out feeling confident and prepared for anything the security field could bring them. Contact us now to learn more.
Sign up for Petersburg Discounts!
Security Training Group Location
7402 N 56th St
Tampa, FL 33617
Hours
Monday 8AM–6:30PM
Tuesday 8AM–6:30PM
Wednesday 8AM–6:30PM
Thursday 8AM–6:30PM
Friday 8AM–6:30PM
Saturday 8AM–6:30PM
Sunday 8AM–6:30PM