The Pinellas County Security Training Group Schools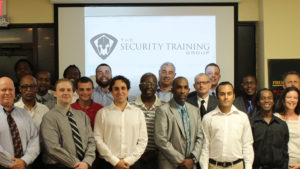 The state of Florida has mandated that anybody looking to work as a security professional in Pinellas County or any part of Florida, is required to earn and keep active an unarmed Class D security license. If you are looking to work one of the many Pinellas County armed security posts, you must also earn and keep an active armed Class G security license. With these regulations, we know many Pinellas County residents are looking for affordable, high end security training. Invictus Security & Firearms Training and S2 Safety & Intelligence Institute have come together to make the Security Training Group, a power team of the two best security academies in the state. We offer D license training, G license courses, CPR/AED certification, non-lethal security handling licenses, and more. Contact us right away to learn more about our various security training options and ask about how we can bundle the classes, or about some of our current discount options.
Ask About Pinellas County Course Discounts
Our Many Pinellas County Offerings
The Pinellas County Security Training Group security schools all have an ever expanding list of security training courses for the interested student. While getting your security license (or licenses, if firearms training is something you feel interested in) is going to be the first thing on your list, it is good to consider further study and training for the career you're entering. Basic first aid training, CPR/AED certification, non-lethal aggression handling, PPS/Executive Protection Service training, and more, are all courses we at the Pinellas County STG academies can offer. Let us know what you need to succeed in your career and we will be happy to provide it. 
Contact us on our website, or call us at 813-358-8505 to learn more. We currently offer our services to residents of Tampa, Clearwater, St. Petersburg, Largo, Pinellas Park, Plant City, and Lakeland.
Security Training Group Location
7402 N 56th St
Tampa, FL 33617
Hours
Monday 8AM–6:30PM
Tuesday 8AM–6:30PM
Wednesday 8AM–6:30PM
Thursday 8AM–6:30PM
Friday 8AM–6:30PM
Saturday 8AM–6:30PM
Sunday 8AM–6:30PM