All of Orange County Can Count on Security Training Group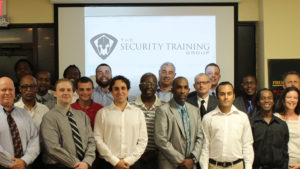 When both Invictus Security & Firearms Training and S2 Safety & Intelligence Institute came together to create the Security Training Group, we made a promise to Orange County and the rest of Florida to bring nothing but the best in security training classes. Mixing the best of both worlds, along with the highest quality licensed security instructors and our cutting edge and continually updating curriculum, the Orange County Security Training Group academies are guaranteed to get you what you need. We know that residents of Orange County may need anything from the unarmed Class D security license to the firearms training necessary to earn an armed Class G security license or CCW, or even more specific non-lethal training options. At STG, we know we can get you the high quality training you most need to succeed.
Sign Up Now for Our Orange County Discounts!
All Our Orange County Locations
Orange County is home to many of the states highest tourist spots – Disney, Universal, and more. With Orlando and Winter Garden, along with the universities, there is a massive demand for licensed security professionals. That demand brings with it the need for an accredited, well regarded security school, which is what The Security Training Group stands for. We have locations set up across Orange County to help cater to all our students and graduates in the area, whether you be looking to get your D or G license. Let us help you get enrolled and begin your journey today – we even have an employment assistance program to get you on your feet in part time or full career work.
Contact us on our website, or call us at 407-479-8681 to learn more. We currently offer our classes and training services to residents of Orlando, Alafaya, Apopka, Ococee, Winter Garden, University Park, Kissimmee, St. Cloud, Deltona, and Daytona Beach.
Security Training Group Location
6925 Lake Ellenor Dr Suite 102,
Hours
Monday 8AM–6:30PM
Tuesday 8AM–6:30PM
Wednesday 8AM–6:30PM
Thursday 8AM–6:30PM
Friday 8AM–6:30PM
Saturday 8AM–6:30PM
Sunday 8AM–6:30PM