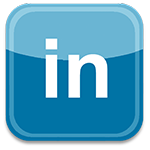 K.C. Poulin, President and CEO of the S2 Institute. K.C's experience is rooted in more than two decades in the fields of law enforcement, security operations, threat management, executive protection and public safety in high crime communities. K.C. also has extensive experience in the areas of critical infrastructure, critical incident management, anti-terrorism operations and disaster response. A strong supporter and proponent of professionalism within the industry, K.C. has been an active participant and leader within industry organizations throughout his career and is dedicated to helping enact legislation that works to elevate industry standards and improve public safety. K.C. is the current Chairman of the Board, for the Florida Association of Security Companies. Presently, K.C's professional associations and affiliations include: The Florida Association of Security Companies, The International Foundation for Protection Officers Board of Directors Member, Keiser University Homeland Security & Emergency Management Advisory Board Member, John Jay College of Criminal Justice, Center for Private Security and Safety Advisory Board Member.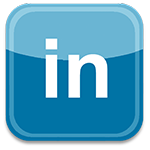 Patrick Miller, President, Invictus. Patrick served six years with the United States Marine Corps, Force Reconnaissance Company, and is a Combat Veteran of Operations Iraqi and Enduring Freedom. After being Honorably discharged from the U.S. Military, Patrick provided mobile security as a contractor with the Diplomatic State Security, Coalition Provision Authority and the Department of Defense in Iraq and Israel. Patrick oversees all consulting, business development, marketing and emerging market creation strategies for Invictus and STG. Patrick was appointed for a 4-year term by the Florida Department of Agriculture and Consumer Services as a subject matter expert on the Private Investigative, Recovery and Security Advisory Council (PIRSAC). Additionally Patrick serves as a Vice Chairman of the ASIS Palm Beach Chapter 254. Patrick continues to support his military community by serving on the Board of Directors for the Wounded Warriors of South Florida.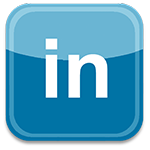 Phillip Noblin, Vice President, Invictus. Phillip served eight years in the Special Operations Community of the United States Marine Corps, and is a Combat Veteran of Operations Iraqi and Enduring Freedom. Additionally, Phillip served as a Direct Action, Special Reconnaissance Instructor at the Marine Special Operations School. Phillip continues to support his military community as the Founder & Volunteer Director of the Brothers In Arms Foundation, a volunteer operated 501c3 Non-Profit Organization dedicated to supporting wounded, ill, injured and Fallen, United States Special Operations Marines, Sailors and their families.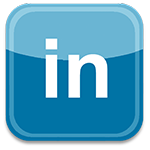 Craig Gundry, Vice President, S2 Institute, coordinates and oversees the development of new strategic initiatives, program doctrine, and design of new operational infrastructure. Craig is also the lead instructor for the S2 Institute's Anti-Terrorism Officer Course, School Protection programs, Security Risk Assessment Workshop, and advanced seminars on critical infrastructure security. He has trained over 1,000 security professionals, military personnel, LEOs, and federal officials from over 40 nations. In addition to his US-based programs, Mr. Gundry teaches seminars annually in Europe, the Middle East, and SE Asia. Craig is an adjunct instructor for Executive Security International and provides professional development seminars on anti-terrorism and school security topics for John Jay College of Criminal Justice.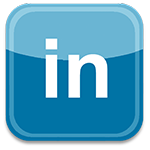 Jeff Ezell, Vice President of Operations, S2. Development and oversight of the KKP Security Group member agencies including, but not limited to business development, expansion and operations.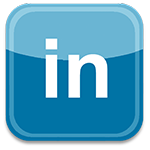 Dr. Joseph Finley, Director of Training, Invictus. Dr. Finley was the Director of G4S North America Training Institute, which is part of G4S Secure Solutions (USA), which supported G4S Secure Solutions USA and G4S Secure Solutions Canada. Dr. Finley is a retired Special Agent of the Federal Bureau of Investigation (FBI) and was in this capacity for over twenty-nine years. From 1987 until retirement, Dr. Finley, while assigned to the New York and the Miami Divisions, was in the Special Operations Group of the FBI. Dr. Finley is a Certified Protection Professional (CPP) through ASIS and was the former Vice Chairman of ASIS Palm Beach Chapter 254.
About the Security Training Group 
Instructor Staff