Any University Park Resident Who Needs a D License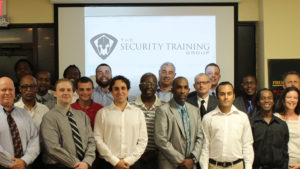 The best security academy option for residents of Florida has finally come to University Park so that you can see what we're all about – The Security Training Group will help students get their Class D, Class G security license, CPR/AED certification, CCW, first aid training, basic firearms marksmanship, non-lethal certifications, and more. Every week we provide University Park the security training courses they need, providing students what they need to be the best security professional they can be. With our job assistance programs, we bring top University Park security company's recruiters into our classrooms, giving students employment opportunities and job offers before they even make it to graduation! Our goal at Security Training Group is to make sure each of our graduates leaves our school with confidence, preparation, and the knowledge on how to operate as a safe and efficient security professional. Don't delay, call us now to ask about how to enroll in our University Park security academy and get into the field today!
Sign up for University Park Discounts
University Park Isn't Alone
The list of possible security licenses and training certificates an upcoming security professional can (and should!) earn goes on and on. At the University Park Security Training Group, we work seven days a week to provide cutting edge security training courses for those interested in excelling with the security field. Along with the basic Class D and Class G security license classes, we proudly offer a wide variety of training, certifications, and classes to prepare you for what your post may throw at you. Joining any of our Orange County locations will also enable you to join our renowned employment assistance program so you can get situated right away!
Contact us on our website, or call us at 407-479-8681 to learn more. We currently offer our classes and training services to residents of Orlando, Alafaya, Apopka, Ococee, Winter Garden, Kissimmee, St. Cloud, Deltona, and Daytona Beach.
Security Training Group Location
6925 Lake Ellenor Dr Suite 102,
Hours
Monday 8AM–6:30PM
Tuesday 8AM–6:30PM
Wednesday 8AM–6:30PM
Thursday 8AM–6:30PM
Friday 8AM–6:30PM
Saturday 8AM–6:30PM
Sunday 8AM–6:30PM