From Unarmed D Licenses to Ococee Firearms Training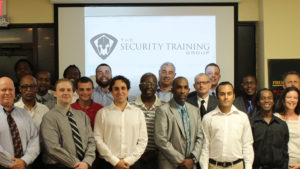 The Security Training Group (made up of Invictus Security & Firearms Training and S2 Safety & Intelligence Institute) has brought its services to Ococee at last! Now, Ococee students can get started on security license training to get either their Class D or Class G licenses, certify themselves in non-lethal force options, learn about CPR/AED and first aid services, or come to us for firearms training! At the Ococee Security Training Group, we service the needs of security professionals from start to finish, working with every aspect of the security field. We get students involved in engaging lessons, using our curriculum to show how Ococee security functions. We emphasize safety and preparation before anything else! When Ococee students graduate, we then help them with job assistance programs, ensuring them employment opportunities with top companies in the area. Each of our experienced instructors will guide you through every detail and aspect of the security industry, and give you what you need to succeed!
Ask About Ococee Discounts
STG Ococee is for Everyone!
The Ococee Security Training Group is happy to train any United States workers from the age of 18 up in any of our security training courses. While you cannot own a CCW until you are 21 or purchase a personal handgun, you are still authorized to earn and maintain an active Class G armed security license! Along with your Class D and Class G licenses, we offer a wide range of training courses and security options so anybody can learn more about first aid and security license needs. Let us walk you through the legal knowledge and rules of the Florida security industry, helping you get situated and into the field, and even put you through our employment assistance program. Give us a call if you'd like to learn more, if you have any questions, or if you're ready to enroll now!
Contact us on our website, or call us at 407-479-8681 to learn more. We currently offer our classes and training services to residents of Orlando, Alafaya, Apopka, Winter Garden, University Park, Kissimmee, St. Cloud, Deltona, and Daytona Beach.
Security Training Group Location
6925 Lake Ellenor Dr Suite 102,
Hours
Monday 8AM–6:30PM
Tuesday 8AM–6:30PM
Wednesday 8AM–6:30PM
Thursday 8AM–6:30PM
Friday 8AM–6:30PM
Saturday 8AM–6:30PM
Sunday 8AM–6:30PM