Firearms Academy Tampa FL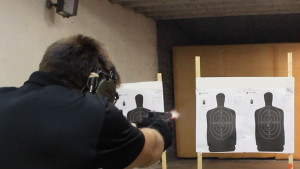 Our Firearms Academy Tampa FL is second to none when it comes to armed security training. Our Tampa FL Firearms Security School will cover gun safety, marksmanship and a range qualification. When students successfully complete our armed security G course, they can then apply for the Statewide Firearms G License.
The Security Training Group will prepare you to work as an armed security guard with the skills necessary to carry a firearm. The Statewide Firearms G License requires 28 hours of gun training. Register today to start your armed security career.
Register
Location
The Security Training Group
7402 N 56th St #835,
Tampa, FL 33617
(813) 358-8505
Email: contact@stgroupusa.com
Directions
Click Here for Driving Directions
SECURITY D COURSE
The unarmed Security D Course will teach students the basic principles of security including; physical security, terrorism awareness, emergency procedures & more.
ARMED G COURSE
The Florida Armed Security Statewide Firearms Class G course will teach students firearms safety, marksmanship, firearms mechanics, and qualify you for the CCW permit.